With increasing complexity, pressure for relevance, and competition for talent, organizations must accelerate learning and unlock the full potential of the workforce. This will require scalable leadership development for people at all levels of the organization.
What do our organizations require to accelerate scalable learning? 
LEARNING AGILITY

– The ability to adapt quickly will be the next core 

universal competency. Accelerating learning and retooling skills will enable people to think bigger and act faster.
PSYCHOLOGICAL SAFETY

– Adaptive spaces that are safe, without fear, for 

interpersonal risk-taking, being vulnerable, and trusting colleagues to support new ideas and behaviors will be necessary.
INTENTIONAL DIVERSITY

– Demographic shifts, diverse marketplaces, and 

global teams will utilize diversity for rapid innovation, market growth, and greater engagement.
LEARNING BY DOING

– Shorter attention spans and pressures to perform 

will prioritize just-in-time learning—including abbreviated coursework, digital solutions, and learning in intact teams.
PEER LEARNING

– Story driven teaching by bosses, peers and subordinates 

will amplify real-life experiences, celebrate leadership lessons and foster greater collaboration and role modeling.
In organizations of the future, everyone must take responsibility for their own careers. Organizations must also make greater investments in learning. The workforce of the future will require higher-level thinking, emotional intelligence, and change leadership skills at every level of business.
"Studying your strongest people closely and then building programs to measure and reinforce their best attributes is what changes the character of your company."
—Laszlo Bock, former head of People Operations, Google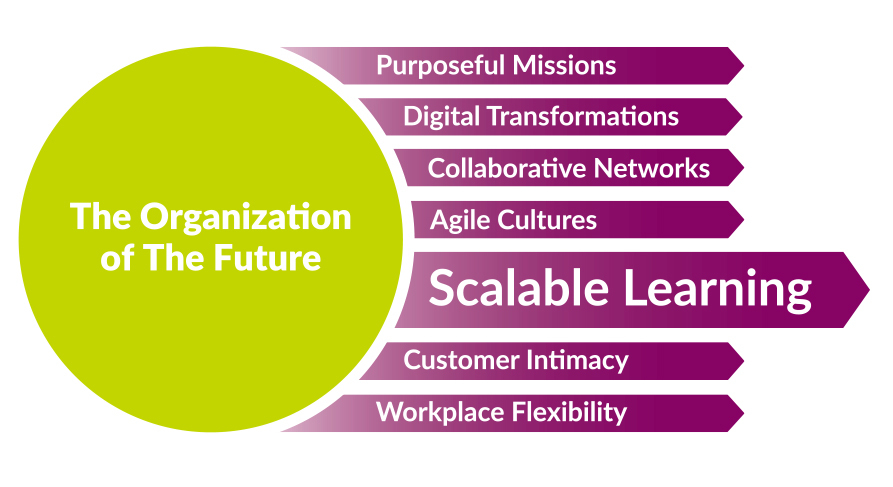 ---
About the Author:
Bob Rosen, CEO, Healthy Companies and Best-selling author of Grounded, How Leaders Stay Rooted in an Uncertain World and CONSCIOUS, The Power of Awareness in Business and Life.
Healthy Companies helps CEOs, executive teams, and managers build and transform high-performance enterprises through consulting, coaching, and learning solutions. If you would like to learn more about becoming an Organization of the Future, please connect with us!