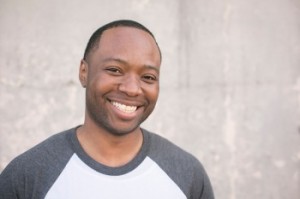 Key Lesson:  Opportunity can pop up anywhere. When it does, pursue it!
As a true entrepreneur, Frederick Hutson sees opportunity everywhere, so it's no surprise that the idea for his latest — and most successful venture — was born during a stint in federal prison. And in Hutson's view, he's not alone among the prisoner population. In a recent Forbes interview, Hutson had this to say:  "When you take away that seven percent or so that did something violent, people we need to have locked up, most of the other guys were selling drugs or involved in some kind of scam…that was motivated by finances. So you really just got the business model wrong…the goal was wrong, but if you can apply that same drive to something positive, then now you have a viable business." That's the very definition of what we call an adaptive mindset, and it's a key ingredient of successful leadership.
In prison, as Hutson learned, the main pain point for inmates is the difficulty in communicating with family and friends. Inmates are moved frequently, so their locations are not always known to loved ones. Cell phones and the internet are forbidden, and using pay phones can be prohibitively expensive, so interaction is hampered — especially in this increasingly technological age. Huston's company, Pigeonly, provides both a means to locate inmates as well as a platform to easily send photos and enable affordable voice communication. Users love the service, and Hutson points that even attorneys use Pigeonly to locate their clients.
Hutson acknowledges that doing his prison time probably wasn't worth the pain it caused, but also knows that he has a chance to build on the experience, telling NPR:  "I was given an opportunity to turn something around and make an impact…I have to make this successful or else it was all for nothing."
Frederick Hutson is our Grounded Leader of the Week for applying his business acumen and entrepreneurial skills to meet the needs of an underserved — and often overlooked — customer base.