People are hungry to work for a higher, compelling purpose that inspires and glues the organization together. By personalizing the organization's purpose inside the hearts and minds of people, organizations can pursue their economic and social goals.
PURPOSE AND VALUES – The north star that guides people's behavior and holds the organization to its highest aspirations
TRUST AND INTEGRITY – The essential glue that promotes open, honest relationships, fairness and ethical commitments in all business dealings
STAKEHOLDER RELATIONSHIPS – A full commitment to the family of stakeholders (customers, employees, shareholders, suppliers, and communities) and the tensions and tradeoffs among them
SOCIAL RESPONSIBILITY – The conscience of a business that promotes socially responsible practices that help to build a healthier society
ENVIRONMENTAL STEWARDSHIP – A commitment to green business practices across the product life cycle to help protect the environment

To achieve purposeful missions, organizations must have self-aware, values-driven people who are honest, ethical, and trustworthy. They must be authentic, confident and positive in demeanor, civil and generous in their relationships, and committed to something bigger than themselves.
In our Conscious book, we talk about the essential six roots of Conscious living and leading, which include your Spiritual Roots. Part of the Spiritual Roots is Higher Purpose, working toward the greater good which inspires you and the people around you and unleashes your most positive energy. Along with Global Connectedness – being a global citizen and environmental steward – and Generosity of Spirit, these important grounding roots help people and organizations to achieve purposeful missions.
What are your organization's Purposeful Missions and how will they lead you to be an Organization of the Future?
"We hope to achieve a more sustainable form of capitalism: one where the focus is on the long term, not on quarterly earnings; where the needs of citizens and communities carry the same weight as those of shareholders."
—Paul Polman, Chairman and CEO, Unilever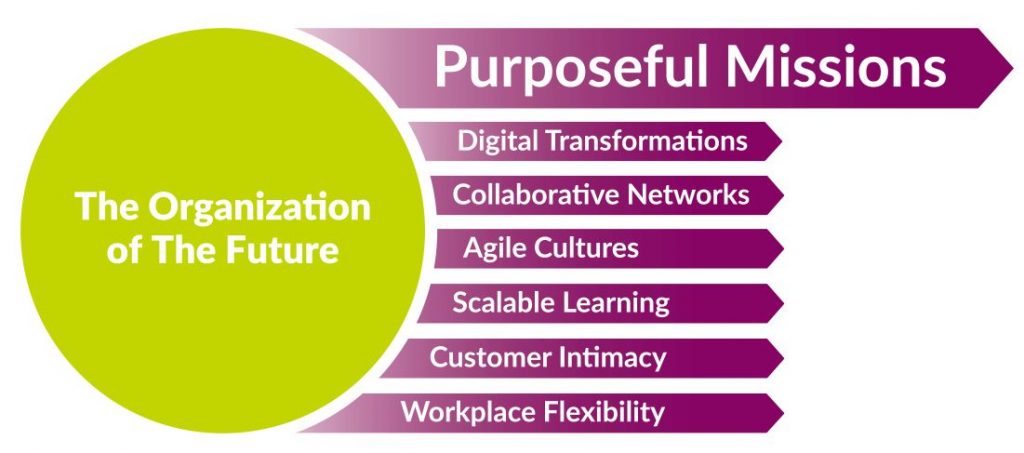 ---
About the Author:
Bob Rosen, CEO, Healthy Companies and Best-selling author of Grounded, How Leaders Stay Rooted in an Uncertain World and CONSCIOUS, The Power of Awareness in Business and Life.
Healthy Companies helps CEOs, executive teams, and managers build and transform high-performance enterprises through consulting, coaching, and learning solutions.