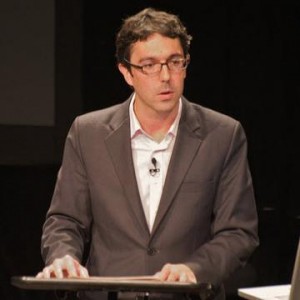 Social entrepreneurs generate innovative solutions to society's most pressing social problems. They tackle major social issues and offer new ideas for wide-scale change. This is the label that best describes our Grounded Leader this week.
Paul van Zyl is Co-Founder and CEO of Maiyet, a high-end fashion brand  that sources artisan skills from all over the world. His customized training programs allow partners (artists) to create exceptional products and promote stability and prosperity in their communities.
Paul hails from South Africa and describes himself as "cutting his teeth in the apartheid movement." He served alongside Archbishop Desmond Tutu on South Africa's Truth and Reconciliation Commission, becoming a world wide frequent traveler confronting human rights abuses and managing post-conflict situations. So how did he go from human rights advocate to CEO of a luxury fashion brand? Familiar with the power of philanthropy to drive change, van Zyl  also saw  social entrepreneurship as a means to create win-win situations–namely building sustainable, ethical and fair-trade business that make a profit for all involved.
Paul van Zyl's leadership and vision for Maiyet is making moral purchases fashionable, glamorous and profitable.  By forging a shared direction of social entrepreneurship and fostering productive relationships all along the supply chain, van Zyl demonstrates incredible spiritual and social health. For this reason, he is our Grounded Leader of the Week.
Key Lesson: Developing your spiritual health allows you to get outside of yourself so that you can live with gratitude and generosity, with diverse groups of people from different cultures.