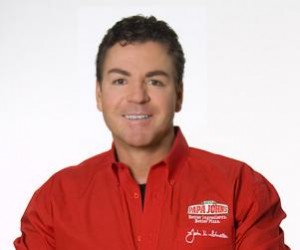 Key Lesson: When terrible things happen, how we respond says a lot about us.
Our Grounded Leader of the week is Papa John's CEO John Schnatter. On October 20th, the unthinkable happened – one of Schnatter's employees was shot in the chest during a robbery at a Papa John's in Tennessee. The employee, 22 year-old Gordon Schaffer, had complied with the thieves' demands, but they shot him anyway. He died a short time later.
Schnatter responded to this tragedy by paying all of Shaffer's medical expenses and by personally attending his funeral. His presence had a big impact. Shaffer's sister, Devan Cronin, wrote of Shnatter: "He was visibly distraught when speaking to my family about the tragic loss of my brother and it was apparent that he didn't come just to pay lip service." That kind of authenticity and caring is typical of Schnatter. He understands that small gestures can speak volumes.
As CEO of one of the world's largest pizza franchises, Schnatter also understands the importance of looking after his employees and showing them the way: "I think you give people a direction, you give them the resources, you lead by example." On top of that, Schnatter has said, "I love my business. I love my employees. If you are a success, you can take care of people, you can give a lot to your community."
John Schnatter is our Grounded Leader of the Week for creating nourishing environments for his employees and for the communities they serve.