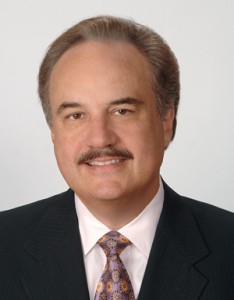 It takes courage to be the first. Especially if you are the first national chain of pharmacies to stop selling a very lucrative product like tobacco. In a bold move, CEO Larry Merlo announced on February 5th that CVS Caremark will stop selling cigarettes and all tobacco products at its more than 7600 stores nationwide by October 1, 2014.
Merlo later explained on CBS This Morning that dropping these products "is the right decision" for CVS even though they generate $2 billion in tobacco and related sales. He also emphasized that he is focused on the company's future growth and the opportunity to play a bigger role in the evolving health care landscape. Simply put, selling tobacco products does not jibe with their goal to help people live healthier lives.
Making this decision, knowing they will lose $1.5 billion every year from not selling cigarettes, takes a spiritually and intellectually healthy leader. So far, Merlo and CVS are getting very positive feedback from consumers, the blogsphere, and the stock market for this courageous decision.
So, with a nod to Valentine's Day, our Grounded Leader of the Week is Larry Merlo for leading with an intelligent (and healthy) heart.
Key Lesson: At the heart of a lasting enterprise are leaders who bring heart and mind together for the greater good.
httpv://youtu.be/ZxL3kYGIjOc