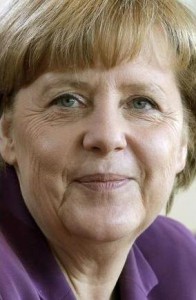 This week's Grounded Leader of the Week has sat on top of Forbes list of Most Powerful Women In The World for 8 of the past 10 years. We laud Angela Merkel's leadership acumen (she is often described as the de facto leader of the European Union).  In particular, we want to recognize her ability to bring together Germany's conservatives and social democrats to form a united, viable government.
Her re-election in September demonstrates the trust she has garnered as a leader. At a time when Germany and Europe are plagued with continuing economic and financial challenges, Merkel's slow, steady and deliberative leadership has gained her the confidence of supporters and critics alike.
Merkel's self-awareness, positive emotions, paradoxical thinking, adaptive mindset, mutually rewarding relationships, and her drive for success keeps her on top. This is why Angela Merkel is our Grounded Leader of the Week.