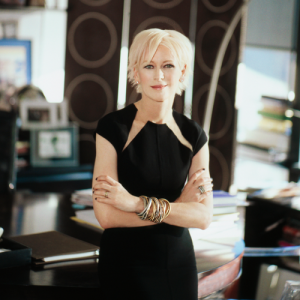 Key Lesson: Take a stand for what you believe in. You can enjoy life and still take on the difficult problems the world faces.
Cosmopolitan is "Fun. Fearless. Female." So when Joanna Coles, editor-in-chief, executive producer to an unnamed show based on Cosmo, and newly promoted editorial director at Seventeen, tells NPR's Rachel Martin that women's lives are multi-faceted in response to a sexist question, it sends shockwaves through the web and gives spotlight to insinuations that run rampant in our culture.
"I have no problem understanding that women are interested in mascara and the Middle East […] I don't understand why women can't talk about fashion, or sex, or love, or wanting more money and not be taken as seriously as men."
Since Coles' rise to editor-in-chief two years ago, the world is beginning to see a more political side to the magazine – encouraging readers to vote via an upcoming social media campaign, reporting stories of injustice for women who have been in terrible situations, and featuring hefty sections for education on women's health. Cosmopolitan still features many articles on a woman's sex life, but is also taking a keener stance in the national conversation on women's reproductive choice.
Joanna Coles is a welcome leader in a world desperately in need of leadership; unafraid to spotlight both serious hard-hitting issues, and fashionably fun articles. She's aware that because Cosmopolitan features such an array of topics, she and her magazine are sometimes judged harshly by others. But Coles doesn't stop because some people think that a woman can't be a diplomat and interested in make-up – she pushes further.
Joanna Coles is our Grounded Leader of the Week for her fun yet fearless leadership. She stands tall for what she believes and speaks what needs to be heard. Coles' job as editor-in-chief of Cosmopolitan puts her in a position to change the world, and she's doing it, one magazine issue at a time.