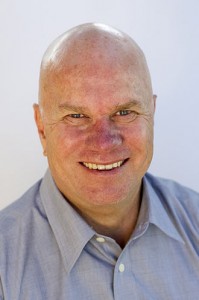 Key Lesson: You get what you give. The power of giving back reaps tremendous dividends both for you and your company.
This week's Grounded Leader is a Silicon Valley legend. Maynard Webb describes himself as an angel investor, business advisor, mentor and philanthropist. But his real title could be Silicon Valley's chief evangelist for giving back.
Webb is currently Chairman of the Board of Directors of Yahoo, a board member of Salesforce.com and Visa. He is also the former CEO & Chairman of LiveOps and former COO of eBay. And these are just a few of the technology industry jobs he's held over the past thirty years.
While Maynard has made his own wallet very large and his corporations' coffers full, he also makes sure his companies have heart. When he joined LiveOps as its CEO, it was on the condition that the ethos of giving back radiated throughout the company. Here's how he describes it:
"We want people to be happy here and we see the many great contributions they make, starting on Day One. What's most astonishing is this ripple effect of giving that we can so easily create. Together we can pass on the giving back gene, and as a population empowered to give, we can make a positive difference in the world and we can help reinforce our companies' and country's strength and pride."
The serial entrepreneur in Webb is alive and well. He admits the hunt for the next killer app is an obsession. More specifically, his quest is to find or create apps that will help solve our biggest and ugliest real-world problems. And he uses his social media prowess, his blogging, tweeting and preaching, to challenge the tech community. Today you can find him at Everwise, the match-making service for experienced mentors and talented protégés — and hopefully the next killer app for building talented leaders. Webb is the co-founder of this new online platform and, not surprisingly, he's passionate about mentoring:  Everwise on Bloomberg TV.
Leaders with a higher purpose and a generosity of spirit are more successful and productive. They achieve greater market reputation, shareholder value, and talent retention. Webb deeply understands the power of giving back and the rewards it brings him personally and to his companies.
Maynard Webb is our Grounded Leader of the Week for his energy and passion to help others while growing strong technology companies. His ability to tap into a higher purpose and seize opportunities to share his "give back" philosophy makes him a healthy, grounded leader.
httpv://youtu.be/iljxWIgaxRE