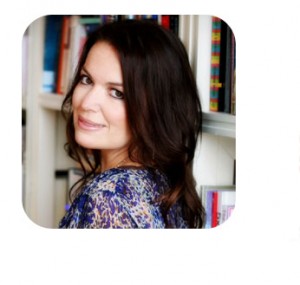 Key Lesson: Knowledge and credentials are important, but passion and purpose will get you further.
This week's Grounded Leader, Lifeway Foods President & CEO Julie Smolyansky, is no stranger to juggling her life and work.
When Julie Smolyansky took the reins at Lifeway in 2002, it was amidst a family tragedy. Her father, who founded the company in 1976, had died suddenly. Smolyansky credits her passion for the company's main product, kefir, and her love and respect for her father as the things that gave her strength during this tough time. On how she managed to raise sales and push through the grief, she says "you just do it." Without any former C-Suite experience, she immersed herself in working to preserve her father's legacy.
Smolyansky's strategy to maintain productivity in all aspects of her life is to overlap and integrate activities as much as possible. For example, Smolyansky walks during conference calls, simultaneously taking care of her body and her business. During these walks, she also turns on an app that raises money for charity by calculating how many steps she's taken, serving her community.
Her company's flagship product, Lifeway Kefir, is taking the probiotics market by storm. Her family's original recipe for Kefir contains 12 strains of good bacteria brought over from Kiev when Smolyansky was just a baby. Lifeway Kefir accounts for 95% of kefir on the market today. During her tenure as CEO, gross sales have increased from $12 million to $109 million.
Beyond her commitment to running a successful enterprise, Smolyansky is also committed to helping end violence against women. She recently started a non-profit call Test400k. The organization's name refers to the number of untested sexual assault kits sitting in police storage facilities around the country. It is estimated that less than 20% of such evidence — collected over the past 30 years — has ever been analyzed or processed.
Julie Smolyansky is our Grounded Leader of the Week for the passion and commitment she brings to all aspects of her personal and professional lives, and for her dedication to social justice and proactively working to end violence against women.