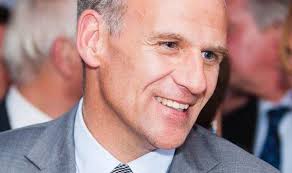 Key Lesson:  When trust has been compromised, focus on relationships first.
Tesco has long been one of the UK's most admired companies — and for good reason. Its focus on growth and innovation has earned the chain its place as the country's largest supermarket. But 2014 has been a tough year for Tesco:  In addition to admitting that it misrepresented profit forecasts, the company also copped to some questionable supply chain practices that negatively impacted customers. Those admissions have led to a marked decline in both investor and consumer confidence.
Enter this week's Grounded Leader, Dave Lewis, who took over as CEO in September. Mr. Lewis' main task is, obviously, to get the giant retailer back on track with its key stakeholders and the public. He plans to do that by shifting the company's perspective from the short-term to the long-term, and by applying some common-sense thinking as Tesco retools its business practices with the consumer in mind. Lewis has been clear on this point:  "We will not engage in short term actions that compromise in any way our offer for customers." He has also made a point of listening to front line managers, sent corporate staff into stores, increased hours for store staff and carefully trimmed prices. According to one retail analyst:  "We sense management is carefully investing to stabilise the experience for existing customers."
With regard to Tesco's suppliers, Lewis is taking a similar tack:  "Our new commercial approach will underpien stronger long-term relationships with our suppliers whilst at the same time ensuring that revenue recognition is transparent and appropriate."
Dave Lewis is our Grounded Leader of the Week for his integrated and consistent approach to building stronger, mutually beneficial relationships, and for starting the hard work of re-establishing Tesco as a trusted place for people to shop and for investors to invest.