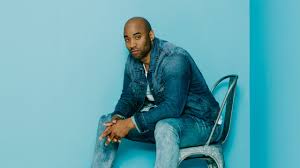 Key Lesson:  When you believe in your product and strategy, think long and hard before changing course.
It's Thanksgiving, so we've got food on our minds. Maybe that's why we spotted this week's Grounded Leader, AgLocal CEO Naithan Jones. Though born in the UK, Jones married into a ranching family in America's heartland. It didn't take long for him to understand the challenges his new family faced in an increasingly digitized world.
Jones' solution to the problem is AgLocal, which is building a software platform — as well as a community — to help farmers sell their sustainably raised meat to restaurants and wholesalers. In some regions, the company is even offering the service directly to individuals on a subscription basis. AgLocal has been disruptive and creative enough to secure both venture capital backing and a spot on Fast Company's 2014 list of the most innovative food companies.
Things haven't always been easy, though, and Jones acknowledges the pressures to depart from the original plan of helping farmers. He has resisted the idea of becoming a software-focused company, for example, and held onto the belief that AgLocal can deliver on its original promise to bring better margins to their farmers. That vision appears to be paying off. AgLocal recently signed a deal to supply meats to Amazon Fresh (Amazon's burgeoning local grocery business).
Naithan Jones is our Grounded Leader of the Week for his steadfast commitment to his company's mission, and for his dedication to building connections and networks that benefit all parties.